Turnkey traffic management solutions
Karrus is a provider of turnkey solutions for dynamic traffic management. Our offer includes the methodological tools, the equipment and the software necessary for their implementation.
The installation of the equipment can be carried out by any civil work company and is facilitated by the supply of a detailed documentation and a technical support team.
–
We offer the following end-products:
– Speed regulation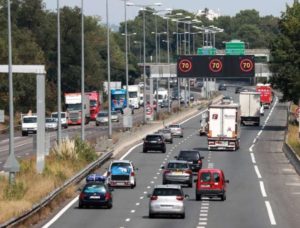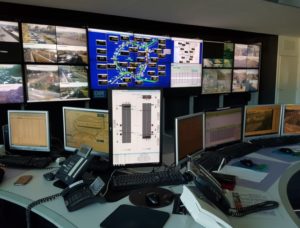 – Ramp metering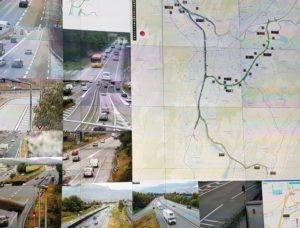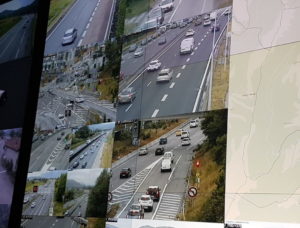 – Display of travel times.
– Automatic congestion alerts.
Traffic intelligence software platform
Our traffic intelligence software platform is powered by the traffic data collected from the infrastructure and, through real-time processing, provides value-added indicators. This information is used by operators to monitor the operation of their infrastructure, modify operating policies or inform users with dynamic signaling, some of these operations being automated.
The heart of the Karrus platform consists of an event engine and algorithms based on traffic models to assimilate large amounts of traffic data. The traffic indicators calculated in real time are configurable and are defined in order to be easily interpretable by the operator in terms of operating actions.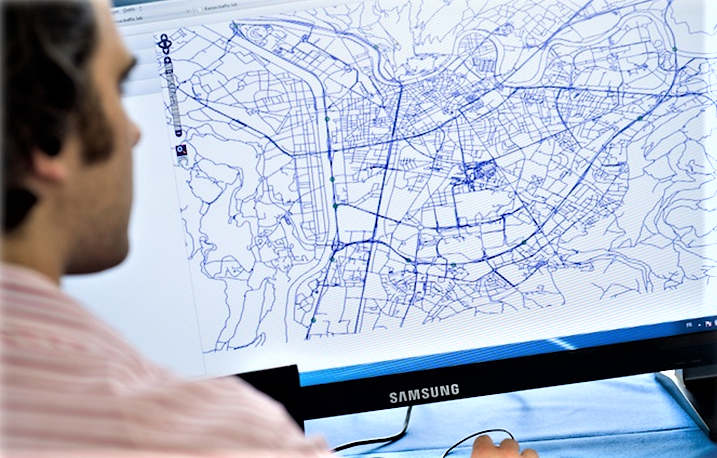 The traffic data processing platform is independent of the equipment of the road. It is compatible with all counting station technologies and has already been deployed with Siredo loop stations (all brands), Sensys sensors and Houstong Radar sensors, sometimes on the same site.
The scalability of the Karrus platform makes it possible to integrate the technologies present at our customers site or to propose new technologies.
The platform also has many features to ease the maintenance. It is capable of automatically detecting hardware and software failures and correcting them without intervention or raising alarms to the technical staff if a field operation is required.
The open design of this platform allows either to use the visualization components provided by Karrus, or to integrate the platform components into a third-party software. Our platform is modular and based on a competitive licensing model, should it be for a road operator or an integrator.
Karrus offers training of decision-makers and operators to develop a traffic engineering approach in the operation of the roads.
Front end of traffic data collection
Karrus has developed a traffic data collection front end to collect metering data produced by metering stations available on the French market.
The front end is accessible via a thin client and allows to declare the equipment of the various brands, to control the reliability of the data flows and to visualize and export the collected data.
Collected data, alarms and diagnostic data are made available to third-party applications via standardized interfaces. The front end can be installed on site or accessible in hosted mode.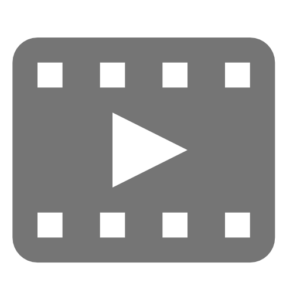 Regulation of the speed on the A31 between Richemont and Thionville