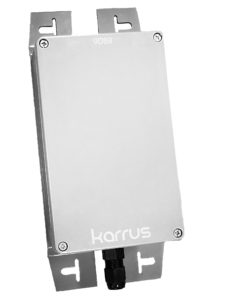 Karrus has developed Bluetooth beacons to measure travel times. Our technology is proven and with track records of several evaluations by road operators.
Bluetooth beacons are the ideal solution for travel time measurements. This solution is non-intrusive, proven and provides accurate travel times for a fraction of the cost of competing solutions.
Using the latest technologies, Karrus has designed a powerful, reliable and low energy embedded product.
The Bluetooth beacons are installed along the road to be monitored. The number of beacons to install depends on the trafic patterns, the desired accuracy and responsiveness expected during abrupt changes in traffic.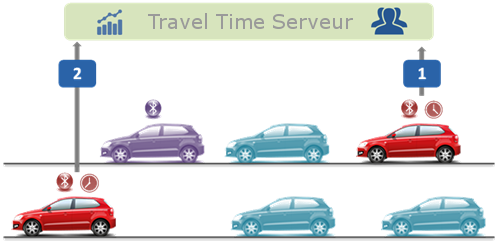 When a vehicle equipped with a Bluetooth device passes near a beacon, the beacon collects and timestamps the anonymized MAC address, the equipment Bluetooth class and the received signal strength. The processing, on a central server, of the data collected during the successive passes of the vehicle near the different beacons enables to compute its Individual Travel Time (ITT). The statistics of these ITT makes it possible to periodically measure the mean travel times on each section.
Standalone beacon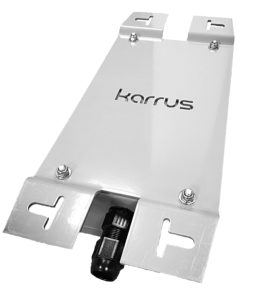 Our outdoor beacon takes the form of a waterproof polyester case resistant to external aggressions.
A modular mounting kit is provided to allow the installation of the beacon on a mast, on a wall or a variable message sign.
An RJ45 cable gland is accessible on the underside for POE injection. The outdoor beacon is equipped with an omnidirectional antenna, which implies few installation constraints. The beacon is ideally installed at a height between 1 and 5 meters with visibility of the traffic from its front face.
Each beacon has a unique identifier on 4 hexadecimal characters engraved on the front panel.
–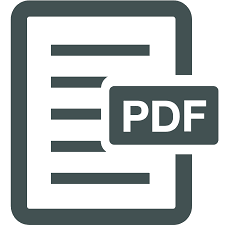 Outdoor Bluetooth Beacon
OEM beacon for Linux system
Using the latest technologies, Karrus has designed a powerful, reliable, robust and energy-efficient OEM beacon. This OEM beacon can be installed on any type of Linux system. Karrus can provide with the beacons a software stack and a professional support for integration into third-party products.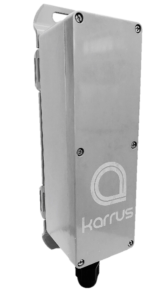 –
OEM beacon consists of a small polyester case resistant to external aggressions and a DIN rail interface module to be installed in a cabinet. The beacon is shipped with a mounting kit for installation on a mast, on a wall or a variable message sign.
–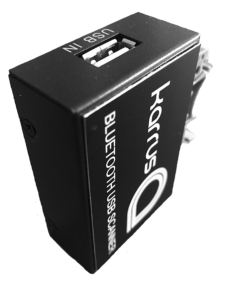 –
The interface module allows a USB connection with the host and to use a standard CAT5e/CAT6 network cable to connect to the remote beacon.
–
–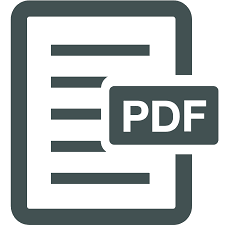 OEM Bluetooth Beacon
Installations
They trust us
DIR Est, DIR Nord Ouest, DIR Atlantique, DIR Centre Est, L2 Marseille, DREAL Bourgogne-Franche-Comté, CEREMA, SANEF, SAPN, CD38, ville de Beauvais, Collectivité Territoriale de Martinique, Région Réunion, Cape Town (South Africa).